French
AN INTERNSHIP AT THE END OF THE 1ST YEAR ALLOWS STUDENTS TO ACQUIRE A FIRST PROFESSIONAL EXPERIENCe

In PARIS and Lyon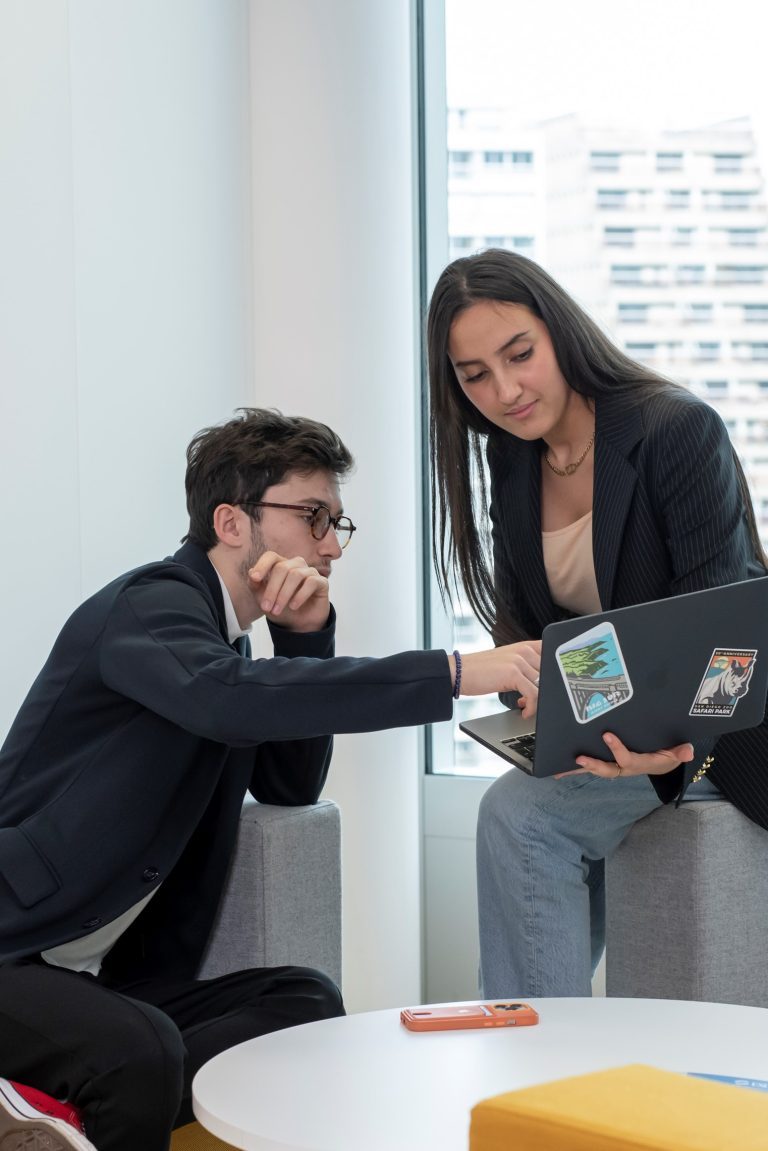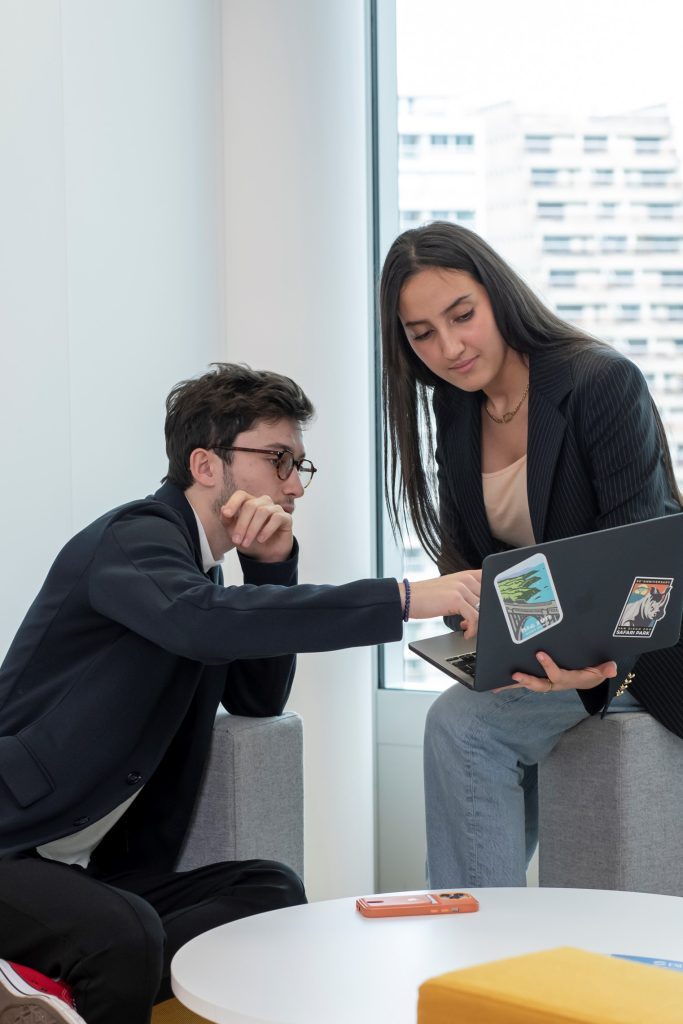 A QUALITATIVE PROGRAM THAT COMBINES THE CHOICE OF AN INTERNATIONAL BUSINESS SCHOOL WITH THE ACQUISITION OF A SOLID CULTURE OF THE GLOBAL GEOPOLITICAL ENVIRONMENT.
Created by ESCE in 2017, the International Political Science track prepares you for international business management while also emphasizing the human and relational aspects of the business world. The International Political Science Track enables curious, open-minded, committed students to distinguish their profile as future managers by combining the choice of an international business school with the acquisition of a solid culture of the global geopolitical environment.
The International Political Science program is offered during the first three years of the Grande École program. It is then possible to choose one of the 12 specializations of the ESCE Master's program, or to continue with a double degree in Political Science with the partner school HEIP.
1st Cycle (1st, 2nd and 3rd years)
Acquire key international business skills and an in-depth approach to international political science.
The course includes:
The key subjects of Management and International Business :
Financial analysis, Accounting, Marketing, Management, Strategy, Macroeconomics and Microeconomics, Supply Chain, International Trade…
Subjects aimed at developing specific skills in International Political Science:
Geopolitics
Major contemporary issues
Comparative constitutional law and political institutions
History of globalization
History of religions
Demographics
Labour economics
Languages :
Teaching of 2 languages, and a 3rd language as an option.
Subjects aimed at acquiring specific soft skills:
Public speaking: work on oral expression
Method conference: work on written expression
A major project in the 3rd year:
2020/2021: Humanist Hackaton, an immersive seminar integrating meetings with prominent personalities from the world of culture, geopolitics, social and solidarity environment, and individual and collective work to learn how to become an actor of change.
2021/2022: Trip to Brussels to discover the backstage of European affairs, meetings with members of the European institutions, exchange with lobbyists, journalists, representatives of France to the EU.
2nd Cycle (4th and 5th years)
An extremely wide choice of specializations
A path that leads to management jobs or to positions focused on communication, consulting and lobbying.
Choice of one of ESCE's 12 specialisations in the 4 main areas of Management
International Business
Finance
Marketing and Business Development
Entrepreneurship and Consulting
OR
Choice of double degree in International Political Science with HEIP
4th year at ESCE – choice of an ESCE specialization
5th year at HEIP – 4 possible specializations :
International Institutions, NGOs and Development Policy
Strategic Studies, Security and Defense Policy
International Business and Diplomacy
Prevention, Arbitration and Conflict Management
International Political Science track – Rayan's testimonial
INTEGRATING ESCE IN THE 1ST, 2ND OR 3RD YEAR
Updated 6 July 2023