Get to know yourself better, get to know the business world and the international and French economic environment, be an actor in your professional project : here are the issues at the center of ESCE's internship policy. The Career Center also ensures the employability of Alumni.
internships
Internships with an international dimension
Due to its vocation, the ESCE favors internships abroad.
All internships must have an international dimension, even those carried out in France.
It is fundamental to understand and apprehend the different practices, ways of thinking and organizations depending on the country.
These courses are also an excellent lever for progressing in languages and acquiring a very specific vocabulary.
Thus 90% of internships at ESCE are in a language other than French.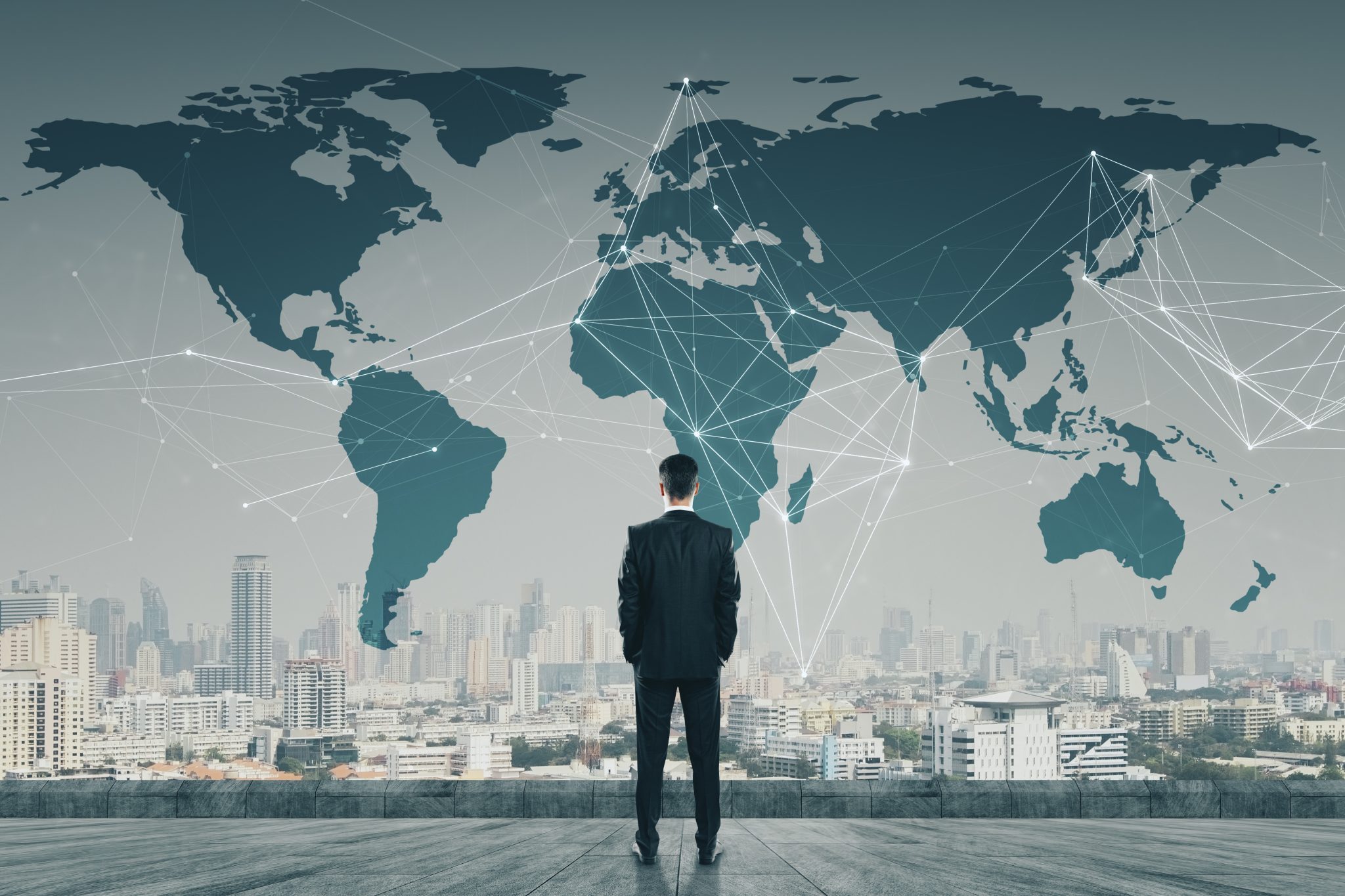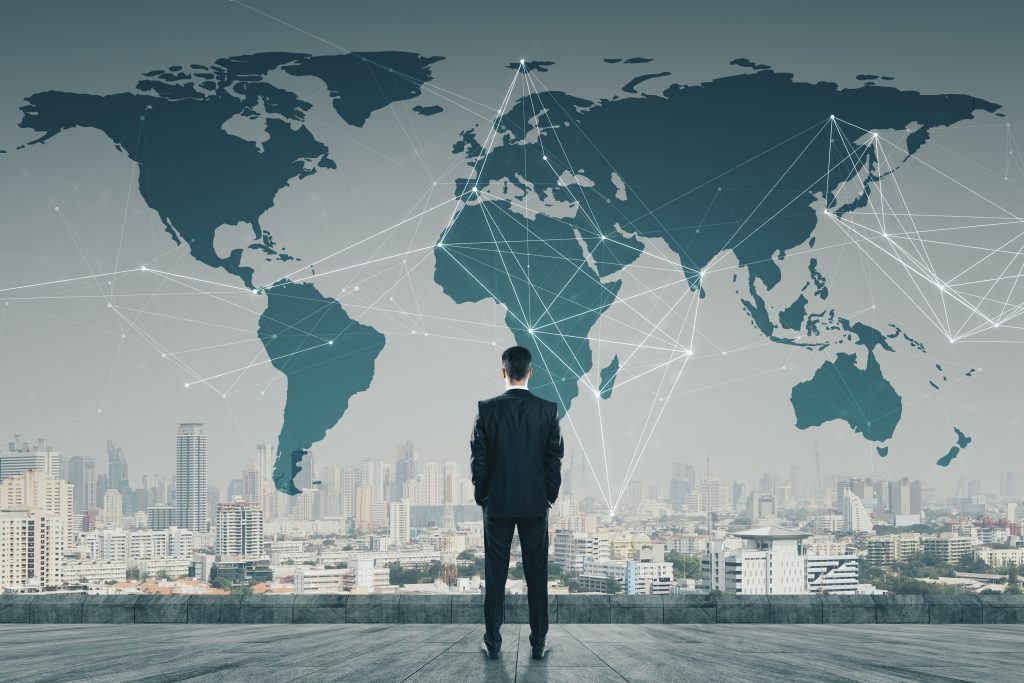 Internships to build your professional career
Whether as part of the Grande École Program or the International Bachelor, internship periods are very important for students and the construction of their professional project.
These experiences make it possible to put into practice all the knowledge acquired in class and to develop skills, with a single goal: that our students can find the job and the sector of their dreams at the end of their course!
Internships Grande Ecole Program:
1 st year: first approach to the business world
Immersion internship of 2 to 3 months
2nd year : support a company in its development
2-month international consulting mission
3rd year : identify your future profession (marketing, logistics, finance, etc.)
6-month pre -specialization internship
5th year : practice of the future profession with possibly a pre-employment (direct employment or VIE)
6 month internship starting in January
Optional courses are also scheduled in
4 th year and allow our students to deepen their knowledge of the business world.
In total, 20 months of professional experience are possible over the entire course.
Internships International Bachelor Program:
1st year: 3-month discovery internship
2nd year: 3 month internship
3rd year: 6-month end-of-study internship
learning
course/company alternation
The integration of the apprenticeship sector offers a highly professional career with renowned companies such as: Stellantis, Fnac / Darty, BNP, Coface, Christian Dior Parfums, etc.

These work-study programs allow students who so wish to combine the acquisition of academic knowledge and professional experience: A path that promotes professional integration.
The benefits of learning
A tuition waiver
Salary compensation (the apprentices are employees of the host company)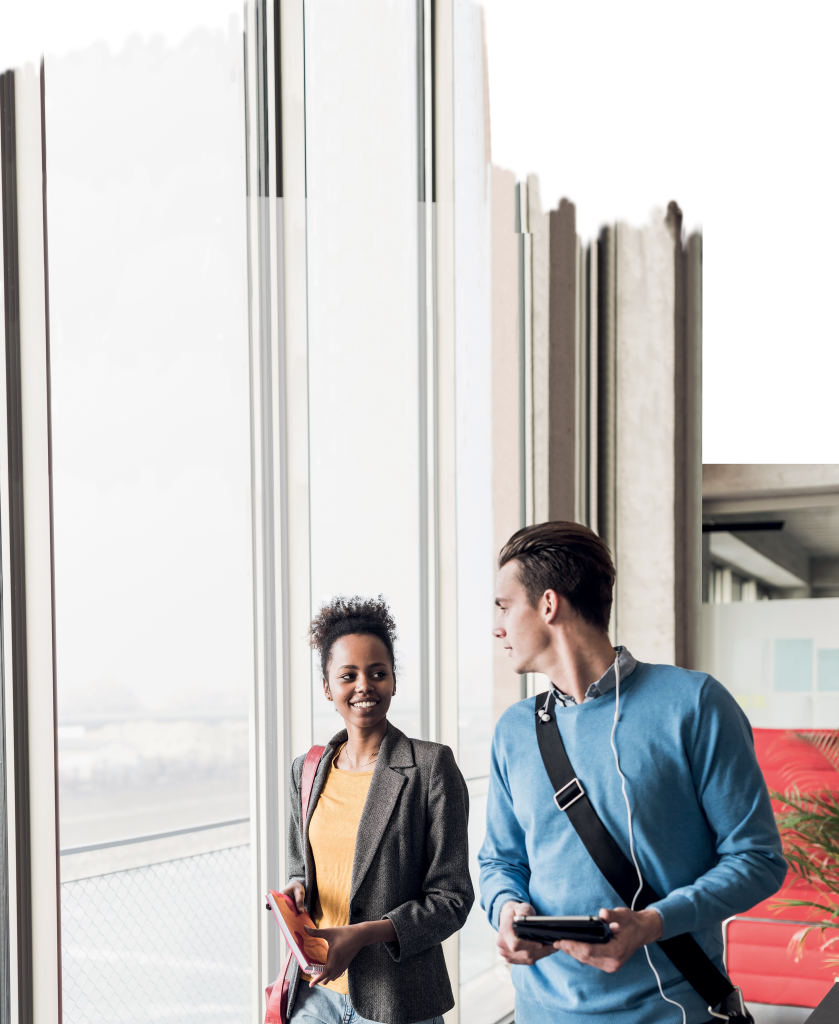 Grande Ecole program:
In 3rd year via the Ambitions plus competition
In the 4th year via an internal selection and via the Ambitions plus competition
Many specializations open to learning in the Master's cycle:
Business Engineering
Consumer Marketing and Sales Strategy
Purchases
Management Control / Finance
The rhythm of the alternation: 1 week in class – 2 to 3 weeks in the company
International Bachelor program:
Two specializations available in apprenticeship in 3rd year:
Digital Marketing
Business Development
The rhythm of the alternation: 1 week in class – 2 to 3 weeks in the company according to the programs
student support
Tools and meetings to facilitate your search
A team of 6 people is dedicated to supporting students in their search for internships.
From research to integration, ESCE apprentices are followed, accompanied and coached by 2 people who are entirely at their disposal.
More than 7,000 offers per year in France and abroad: internship, job and VIE offers online, constantly updated.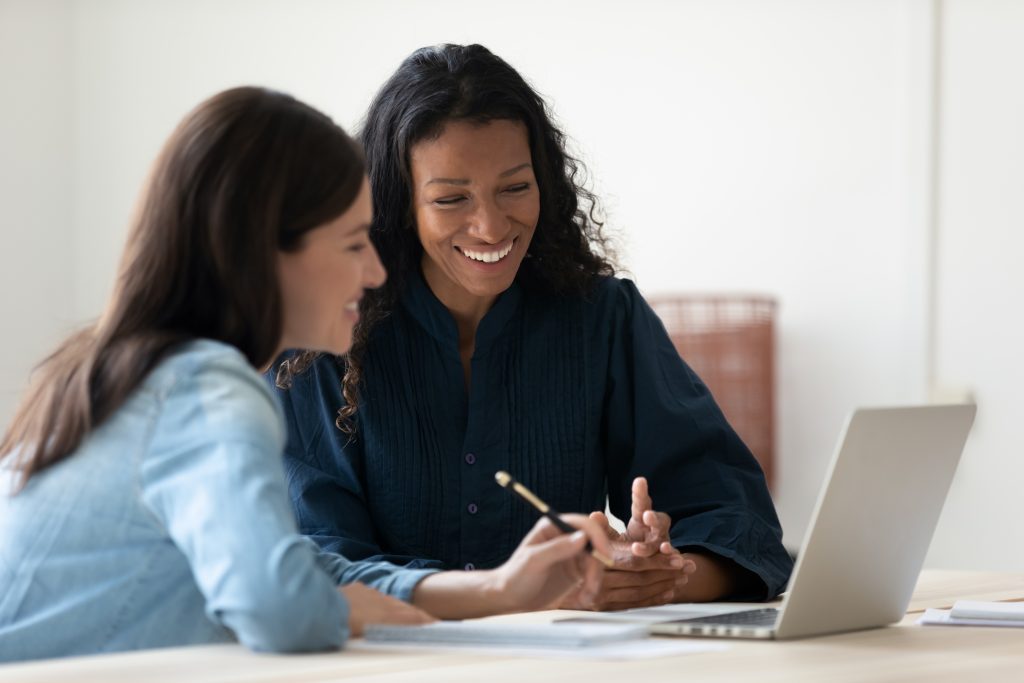 Apprenticeship offers are communicated immediately to students who have chosen this path.
We support them with individual preparation to respond to these offers : CV and cover letter review, mock interview, elevator pitch training, company visit, company integration questionnaire, etc.
Access to the Alumni platform
Students have access to the "Alumni" platform for advice, internship or apprenticeship, VIE and job offers, offered directly by former graduates.
Many events are planned, such as forums and business conferences.
PROFESSIONAL INTEGRATION
Just graduated, the support of the Career Center continues for your professional integration :
The Alumni platform allows the publication of job offers and access to a directory of recruitment firms in Paris, London, Berlin, Madrid and Barcelona.
Whatever your questions, the Career Center team is at your disposal and supports you in your professional search.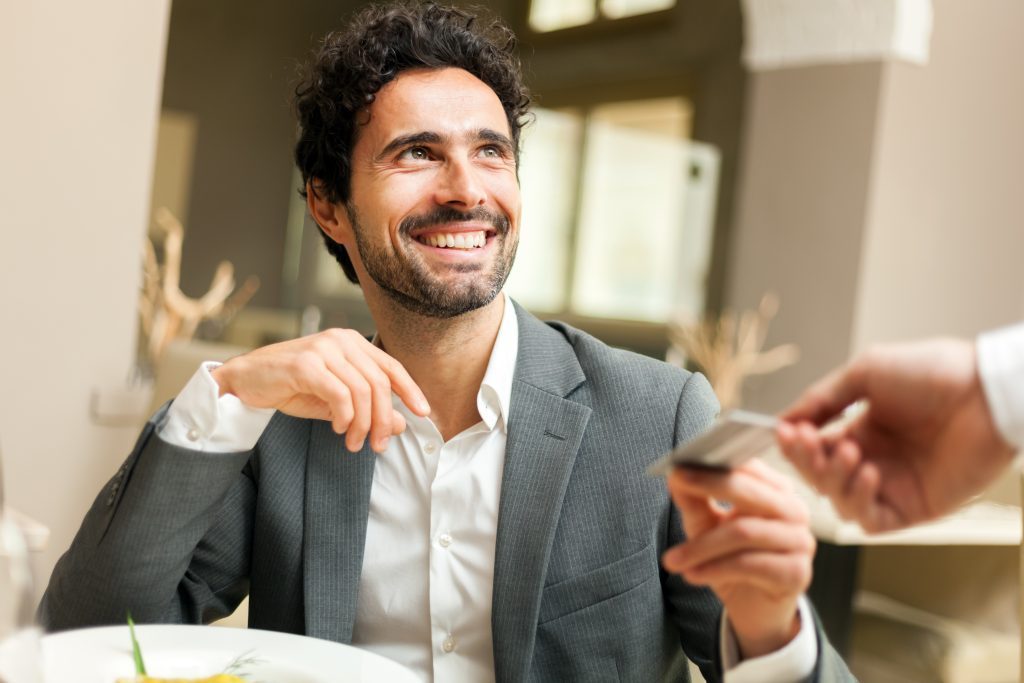 Many appointments allow our students to find the position of their choice even before they graduate:
"Final Workshops" : workshops to strengthen the employability of students during their internship / final year apprenticeship
Business forums
Visits to BtoB and BtoC trade fairs or to companies
A CVBOOK of young graduates looking for a job, sent to our partner companies
EVENTS
For all Students
MEET UP SESSIONS (online business conferences twice a month) for all students and Alumni.
START ME UP: Forum oriented Start-Up
ITW TRAINING: Mock Interview with Recruitment Professionals
For 1st year students (Grande Ecole and Bachelor programs):
THE STAGE IS YOURS: PRESENTATION OF THE INTERNSHIPS TO 1ST YEAR STUDENTS: feedback from 2nd or 3rd year students on their internship, training in the LinkedIn network, company interventions and testimonials from them regarding their recruitment.
ADOPTS AN INTERNSHIP: COMPANY FORUM FOR 1ST YEAR INTERNSHIPS – 25 companies recruit students directly for summer internships
ADOPT YOUR PITCH: ELEVATOR PITCH COMPETITION – organized just before the "adopt an internship" forum, this competition allows you to optimize your speech for the search for internships for first-year students.
For 3rd year students (Grande Ecole and Bachelor programs):
INTERNATIONAL BUSINESS DAYS: Online – in collaboration with University of Monaco and Créa Genève, these days are dedicated to international employment with speakers from 5 continents.
SWIPE YOUR SPÉ: PROFESSIONAL MEETINGS – professionals come to discuss with students of the Grande Ecole program in order to tell them about their profession, their background, their evolution, their passion. This is so that each Escean can have an overview of the specialization he wishes to integrate
For 3rd (PGE and Bachelor) and 4th year apprentices (Grande Ecole Program – Apprenticeship program):
EMPLOYMENT & APPRENTICESHIP FORUM – dedicated to companies that recruit apprentices
CAREER MORNING: The ESCE receives apprenticeship masters and their apprentices to present the programs, the campus, meet the teachers and strengthen business / school links
For 5th year students (Grande Ecole Program):
VIP RECRUITERS DAY: INTERNSHIP FORUM FOR 5TH YEARS – forum oriented pre-employment internship: about fifty companies come to the campus to meet and hire end-of-studies students
FINAL WORKSHOPS: WORKSHOPS TO STRENGTHEN THE EMPLOYABILITY OF STUDENTS DURING THEIR END-OF-STUDY INTERNSHIP during which we will talk about employment contracts, salary negotiations, benefits, recruiting sectors, recruitment firms, working hours, etc.
Pour les Alumni : Un forum recrutement dédié à l'insertion professionnelle
CONTACTS
apprentissage
et relations entreprises
Important figures
13000
ESCE alumni in 80 countries
95%
of 2020 graduates have an international mission/position (ESCE 2021 integration survey)
92%
of 2020 graduates found a job less than 2 months after the end of their course (ESCE 2021 integration survey)
Updated 3 April 2023