To address the strategic and operational challenges that companies face in logistics and supply chain.
Supply Chain Specialization
" Every battle is won or lost by logistics before a single cannon shot has been fired " said a famous general.
In the battle to satisfy their customers, the question of product availability at the lowest cost is indeed strategic.
It is therefore essential to master supply chains while taking into account technological advances. Amazon, Walmart and Apple are examples of organizations that have understood the crucial role of the supply chain.
Students in this specialization, taught entirely in English, will be able to identify logistics failures within an organization and lead teams to efficient and sustainable operations in a digitalized world.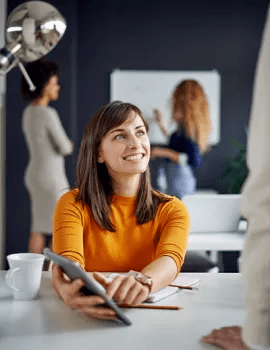 THIS SPECIALIZATION IS ONLY AVAILABLE INITIALLY
100% English 🇬🇧
the advantages of this specialization
the materials
supply chain strategy,
quality management,
STOCK CONTROL,
demand forecasting,
digital transformation,
transport and climate change
the skills
design an efficient supply chain,
organize itself to optimize its performance,
reduce the impact on the environment
the Opportunities
Supply Chain Director,
logistics consultant,
planning manager,
quality manager
adib bensalem – responsable de la spécialisation supply chain management
discover more
Les autres spécialisations en International Business
Updated 23 February 2022