The Purchasing specialization allows you to learn how to manage supplier relationships IN ORDER TO ENSURE RELIABLE AND EFFICIENT SUPPLYING OF THE COMPANY.
This specialization is aimed at profiles with an interest for negotiation, analysis of figures and creative collaboration.
What if you had a budget of several million euros for shopping?
To a certain extent, this is what a buyer must do on behalf of his company to supply it.
Satisfying customers with products and services that meet their expectations begins with an efficient and controlled purchasing process that feeds a supply chain without interruption.
THIS SPECIALIZATION IS ONLY AVAILABLE as an Apprenticeship,
50% in french and 50% in English
the advantages of this specialization
the courses
commercial negotiation
purchasing and sourcing
supply chain strategy
digital transformation
purchasing law
the skills
buy the desired quality at the best price
organize the purchasing department to optimize performance
Reduce the impact on the environment
the Opportunities
buyer
sourcing purchaser
purchasing consultant
digital project manager
quality project manager
adib bensalem – Director of the specialization Purchasing
I learned a lot through courses that combine theory and practice on important subjects such as warehouse management and purchasing.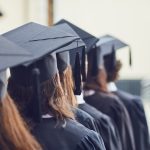 Yanis Hamouda
Alumni of the specialization
read more
The other specializations in International Business
Updated 5 December 2022