The marketing and sales strategy specialization in FMCG trains students in the VARIOUS PROFESSIONS OF MARKETING, COMMUNICATION AND SALES DEVELOPMENT IN THE FMCG SECTOR.
a specialization that addresses all facets of mass consumption
Specialization Marketing and Sales Strategy in Consumer Goods aims at to train managers capable of mastering marketing techniques through the specificities of the consumer goods industry. Students are provided with concepts, tools and methods to know and understand the diversity of professions and the way they interact and collaborate the different actors of marketing and sales.
The specialization thus provides a vision of the different facets of mass consumption: consumer marketing and the specificities of shopper marketing, but also category management, sales techniques and commercial negotiation.
Learning is achieved by combining theoretical teaching, expert interventions on trades, and practical cases.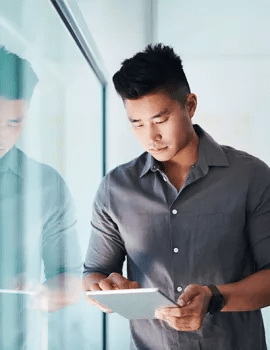 THIS SPECIALIZATION IS OFFERED AS AN INITIAL OR APPRENTICESHIP
In French 🇫🇷 and in English 🇬🇧
the advantages of this specialization
the materials
strategic brand management,
operational marketing and business development,
customer journey and
retail 4.0,
marketing and negotiation in the consumer goods industry,
category Management
the skills
Optimize assortment and merchandising,
Analyze a phygital distribution strategy,
Master the tools to create and manage a strong brand (brand management) in consumer goods,
know how to make a category management recommendation,
build the annual promotional plan,
make a packaging judgment,
negotiate commercial activations
the Opportunities
Consumer Product Manager,
brand manager,
crm manager,
shopper marketing manager,
Trade Marketing Manager,
Category Manager,
Business Developer,
Area Manager,
business developer
présentation de la spécialisation
discover more
The other specializations in Marketing & Business Development
Updated 23 February 2022