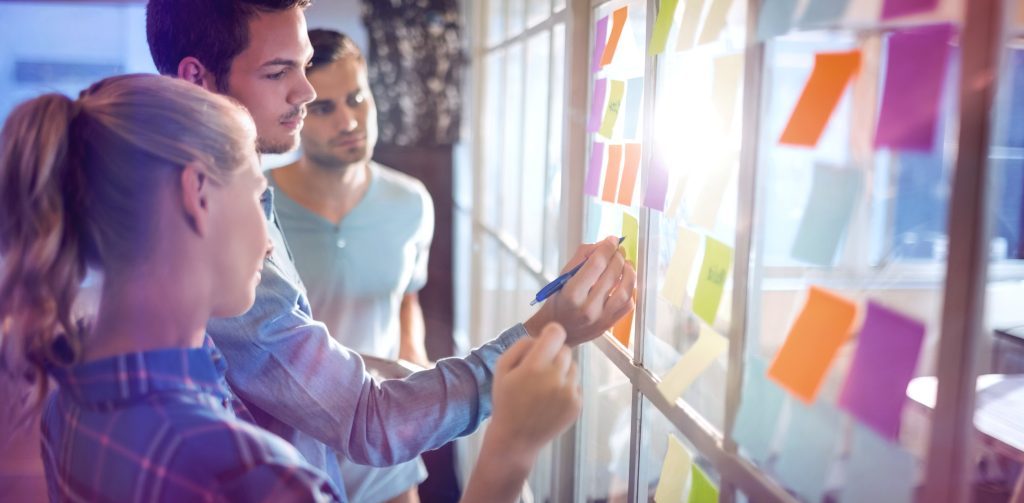 AN INNOVATIVE PROGRAM WITH MONTESSORI PEDAGOGY AT THE core OF TEACHING
A partnership agreement was signed on September 10, 2018 between ESCE and the Montessori learning organization "Apprendre Montessori".
The primary objective of Montessori pedagogy is to cultivate and foster motivation, curiosity, creativity, self-control, self-confidence and autonomy.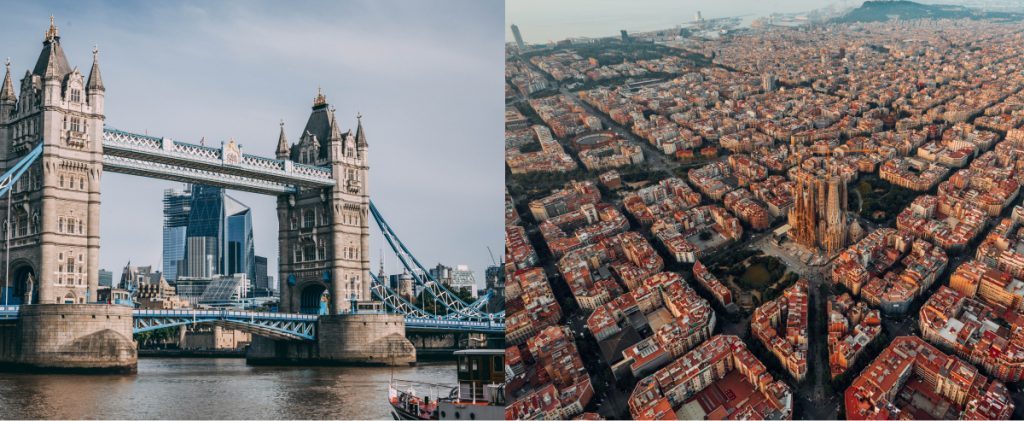 A RICH INTERNATIONAL EXPERIENCE
The ESCE International Bachelor offers a curriculum 100% in English if you desire as early as the 1st year :
In 2nd year: One semester or an entire year abroad. Choices of location are London or Barcelona
In 3rd year: Possibility to spend 2 months in San Franscisco
The study of two foreign languages throughout the program is mandatory.
IT IS ALSO POSSIBLE TO STUDY A THIRD FOREIGN LANGUaGE.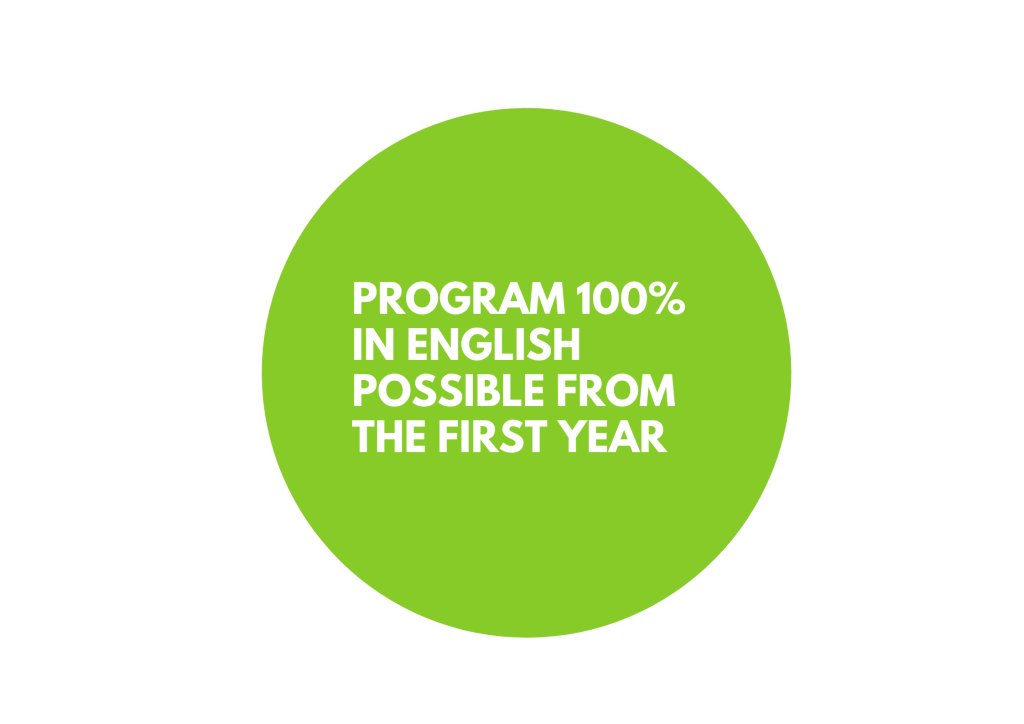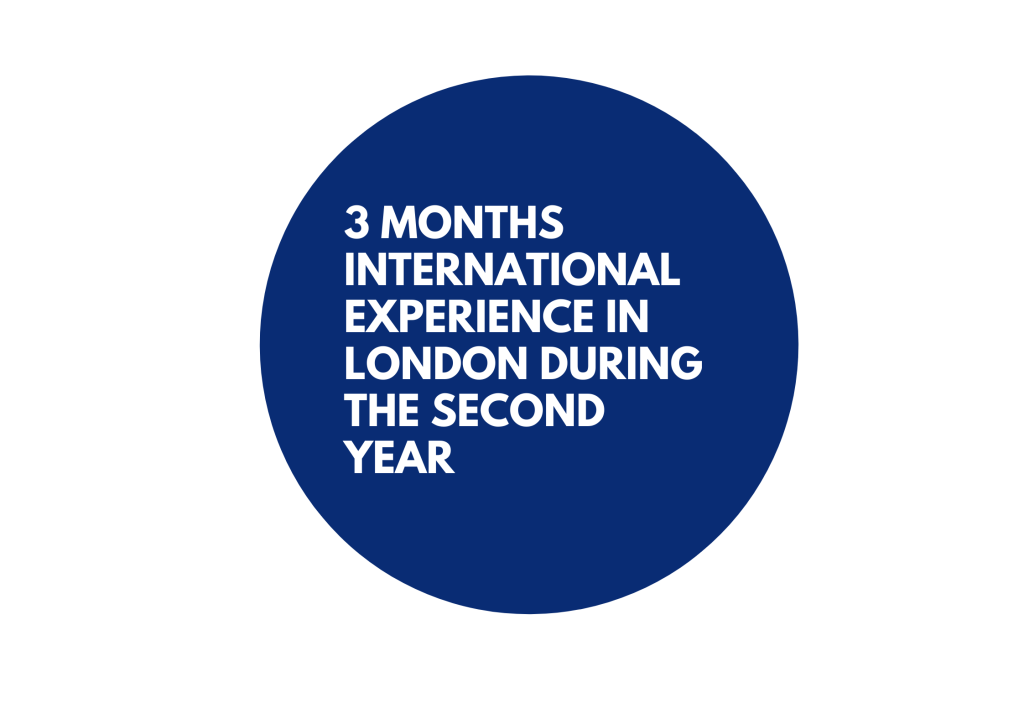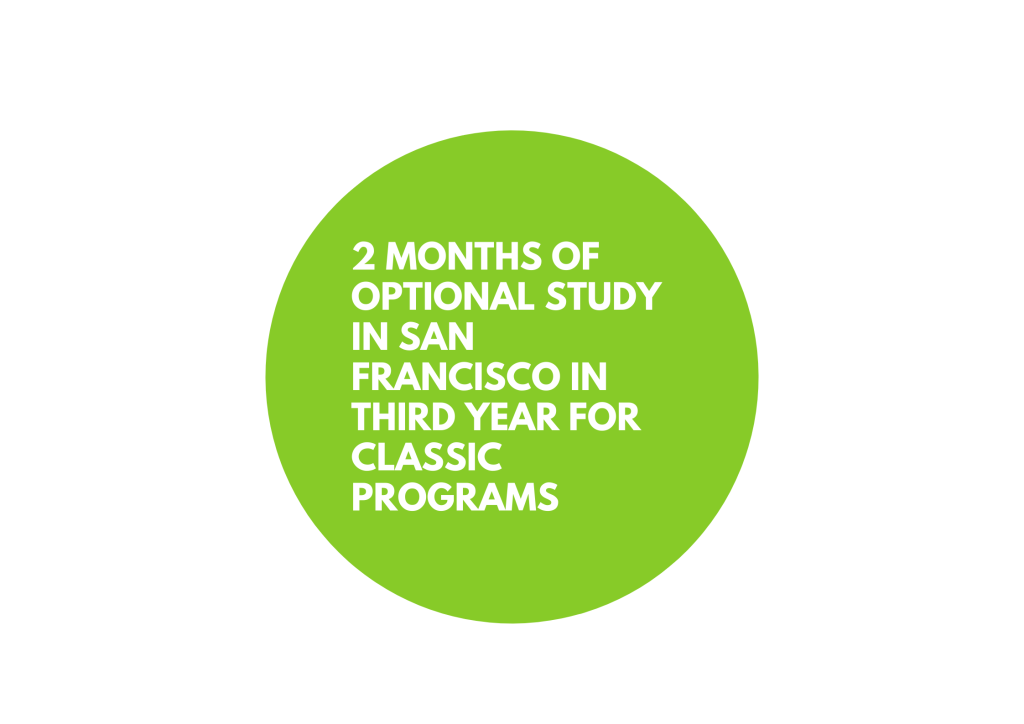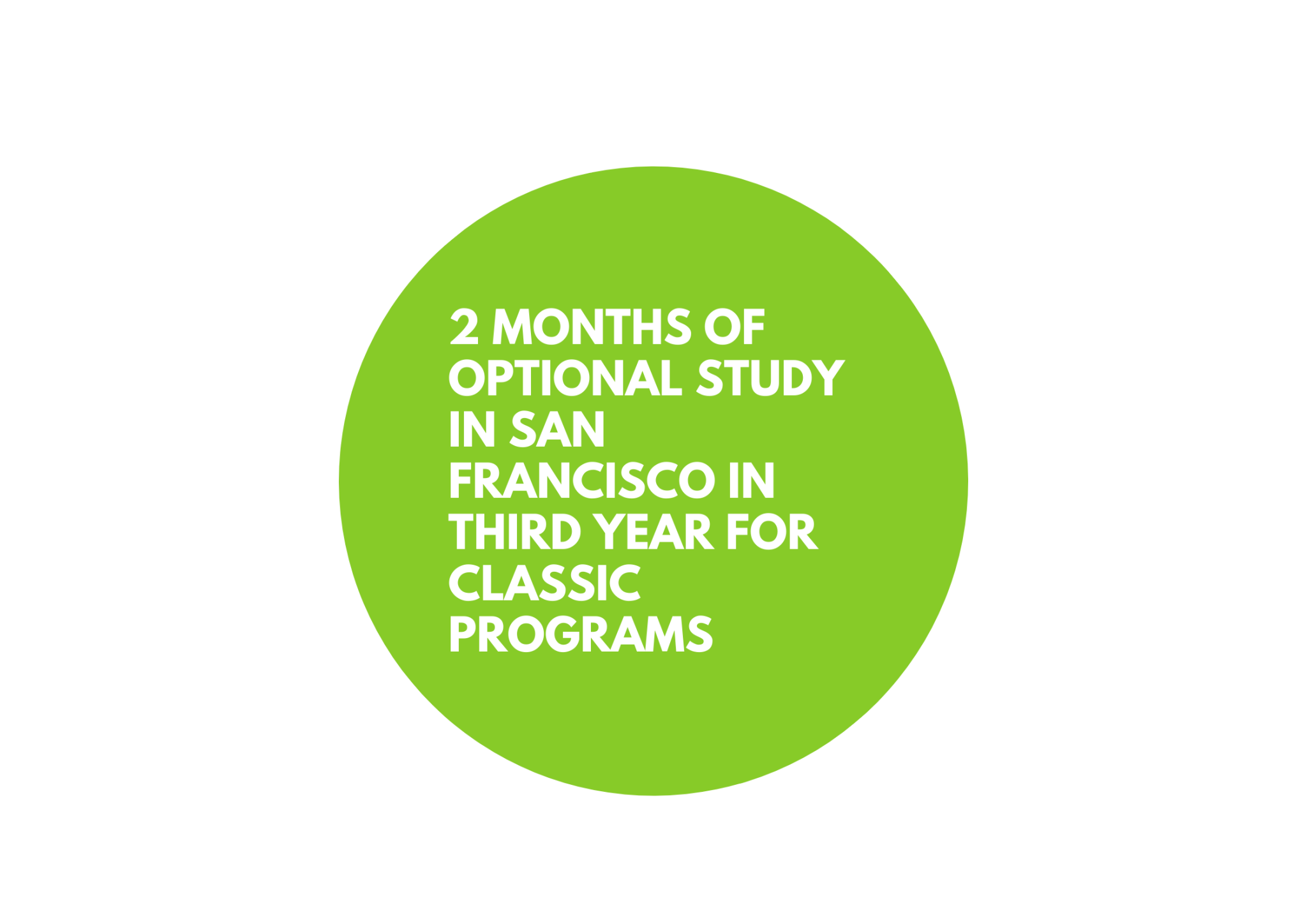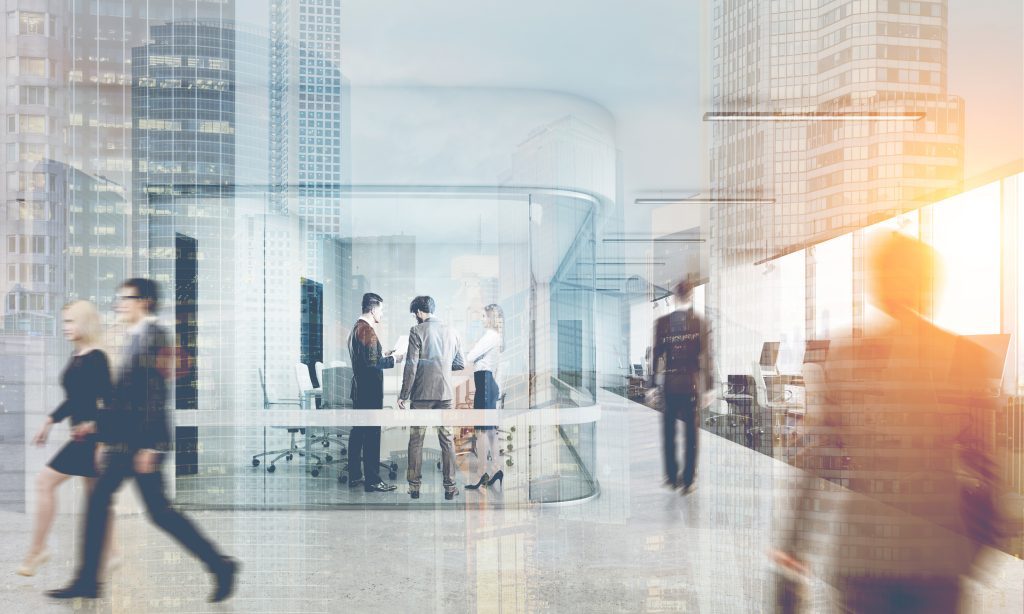 A PERSONALIZED AND PROFESSIONAL CURRICULUM
The concrete and professional curriculum combines group projects and business case studies for maximum employability. The program also includes 12 months of internships during the curriculum and the possibility of a 3rd year apprenticeship. The ESCE International Bachelor is a genuine springboard to the job market or to further studies in a Masters program.
our THREE MAIN STRENGTHS
a curriculum leading to a degree in 3 years
delivering a level 6 RNCP title (Bac+3) and the Licence in Management Sciences of the IAE of Poitiers ( optional)
A personalized program
with a choice of 6 specializations in the 3rd year, including 2 in apprenticeship
A springboard to the job market
or to further studies
in a Master's program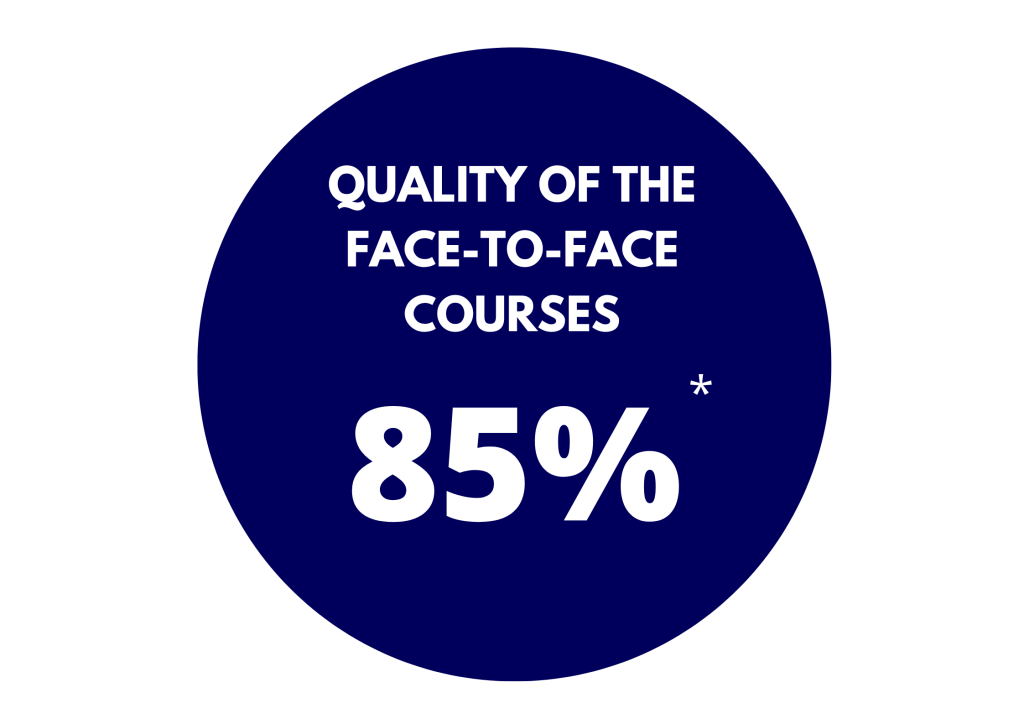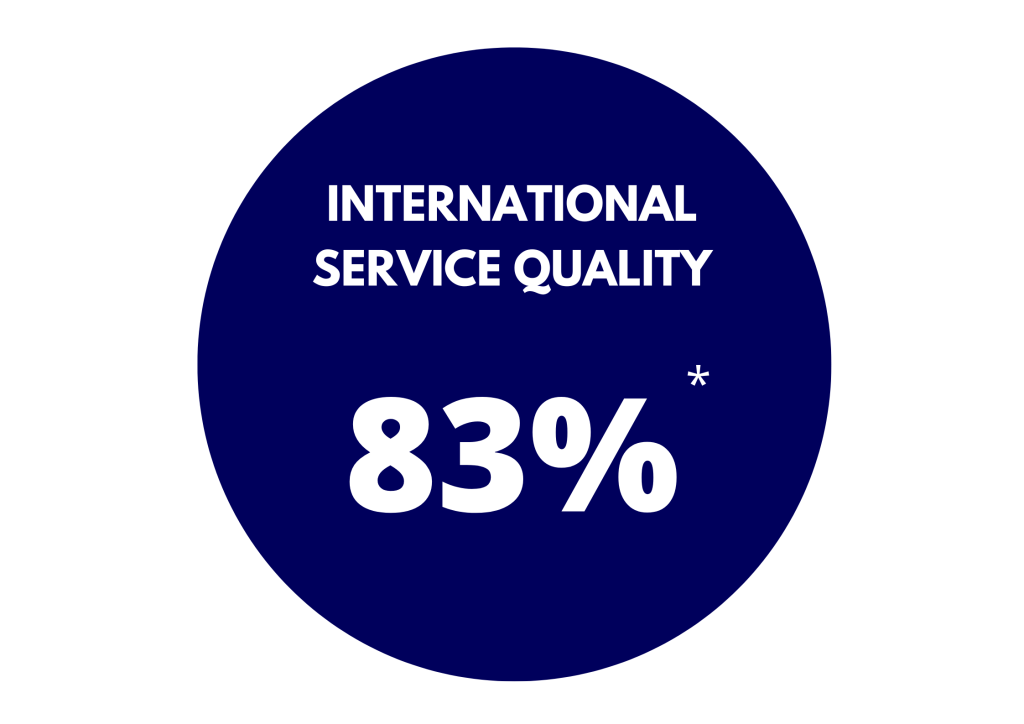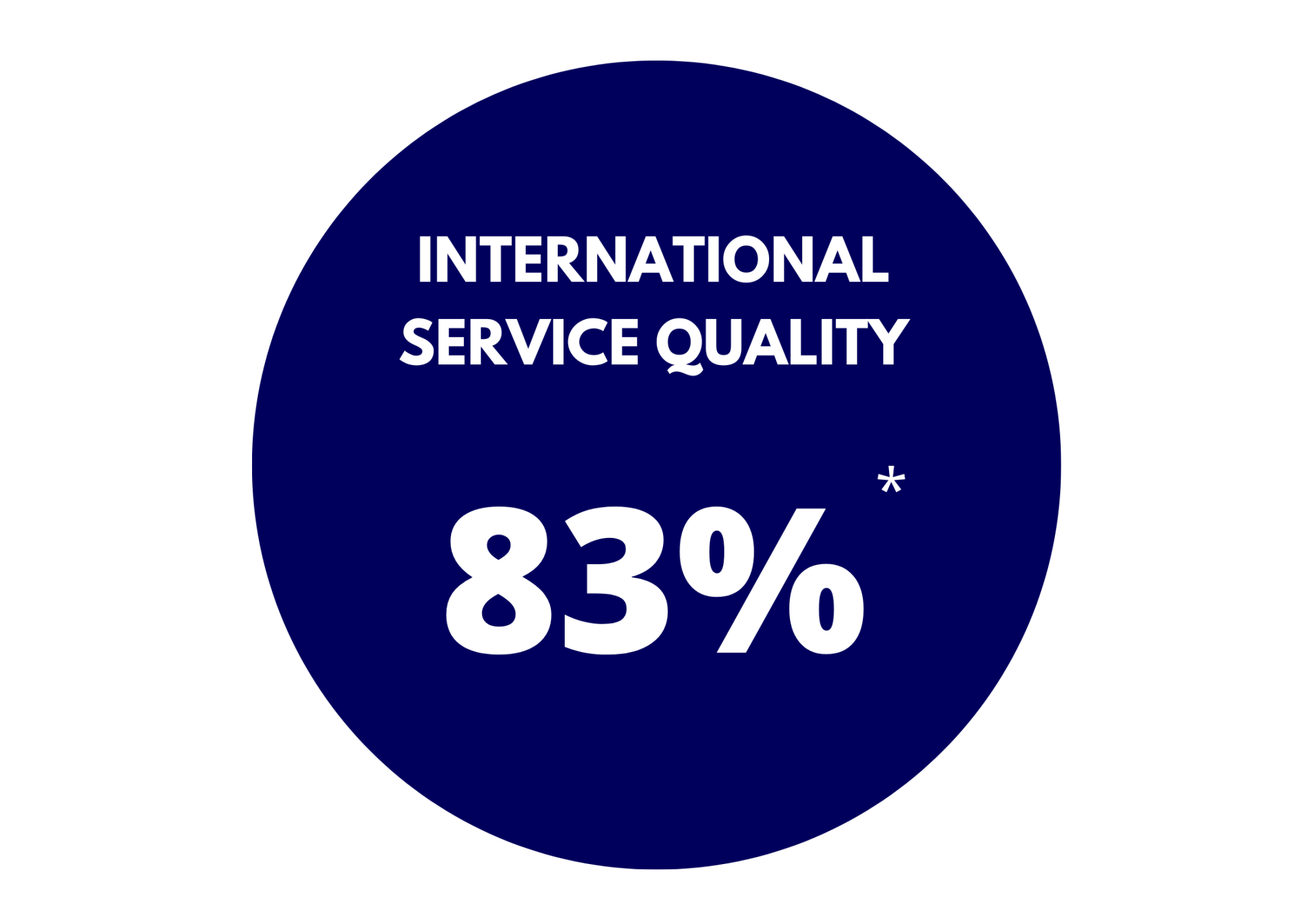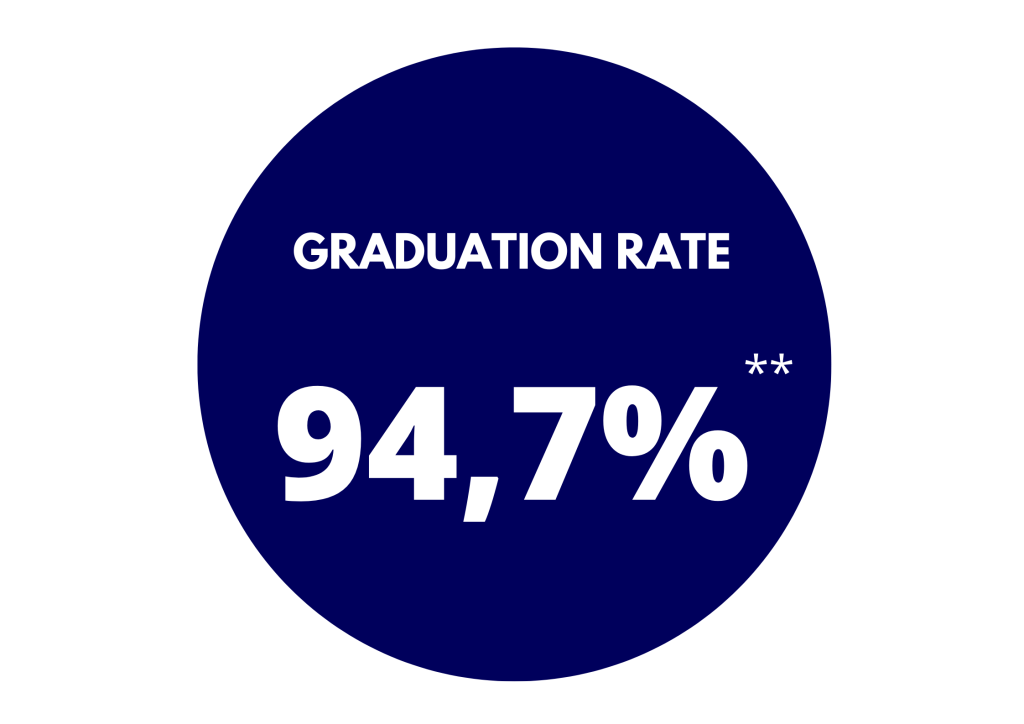 *2022 survey on a sample of 171 respondents out of 255 students, all years and specializations combined
**Graduation rate 2022 among 133 students, all specializations combined
The Program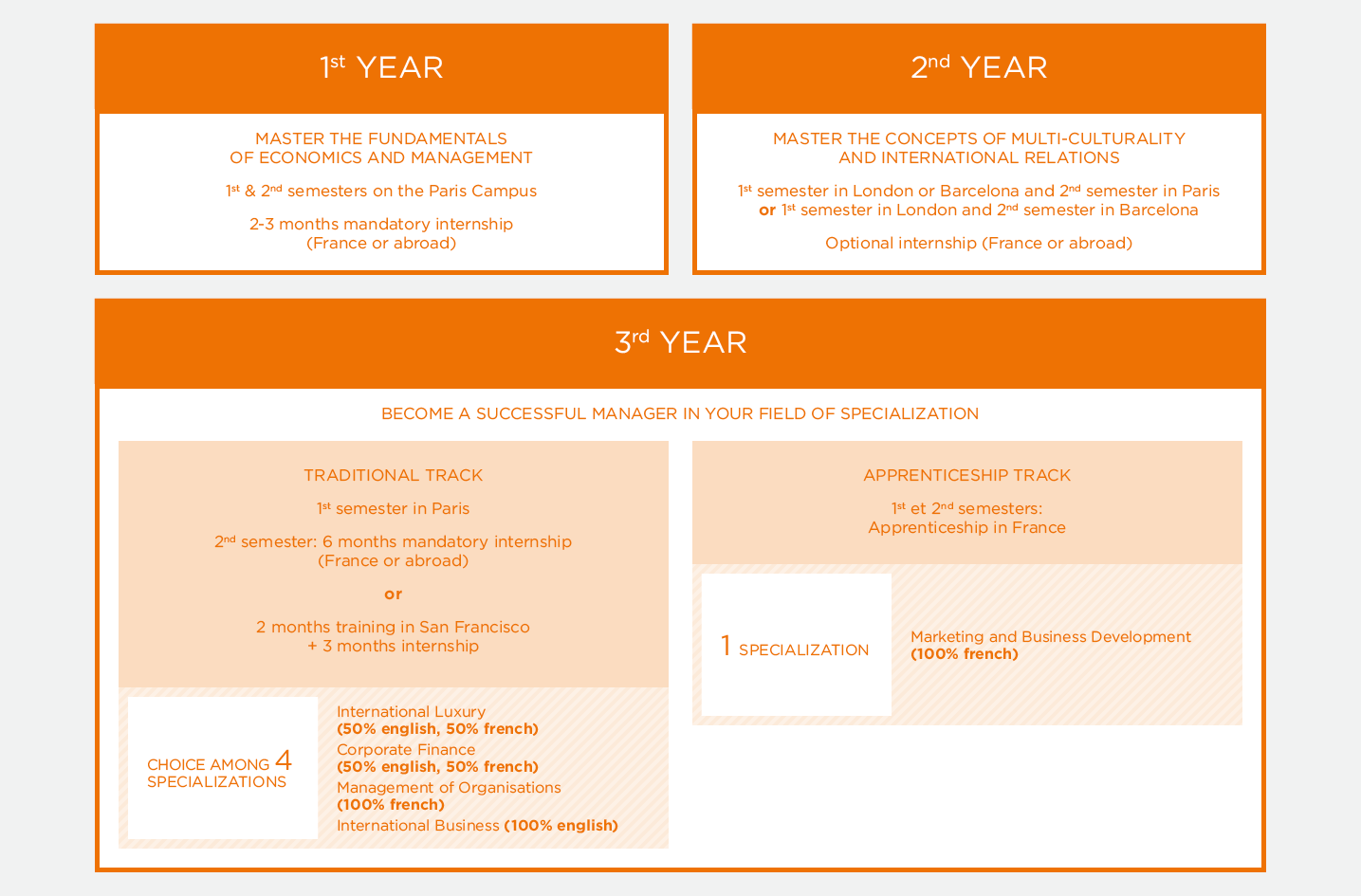 4 INITIAL TRAINING SPECIALIZATIONS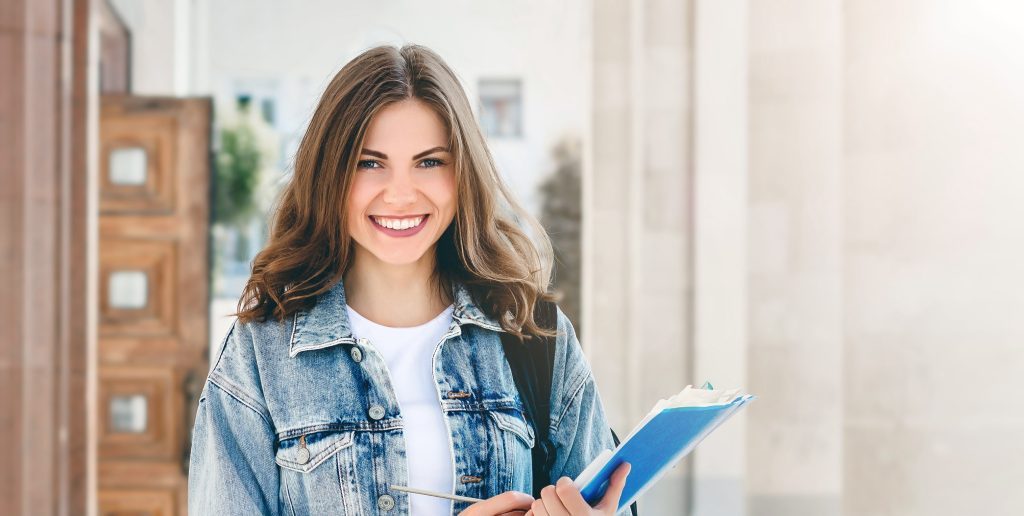 admissions
Admissions Step 1: Schedule an interview with the Admissions Department as soon as the application is complete
Step 2: Personal motivation interview with the Director of the Bachelor Program

​
The International Bachelor program is Qualiopi certified
ESCE International Business School is Qualiopi certified for four years for its Bachelor program. The Qualiopi certification is awarded following an audit of the school's processes by the National Quality Reference based on 7 criteria and 32 key indicators, from admission to employability of apprentices.
The main commitments associated with this certification, which guarantees quality for all stakeholders, are the professionalism of the services provided, support for disabled individuals, selection of instructors for their expertise in the field, personalized follow-up towards employment and, finally, the collection and integration of feedback.
ESCE's commitment to continually improve its services in order to guarantee its students optimum quality at all stages of its programs is demonstrated by its decision to undergo Qualiopi certification.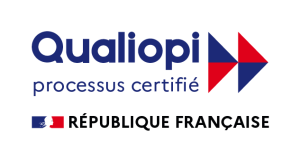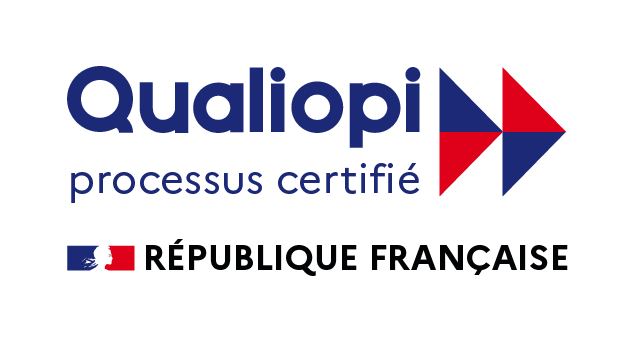 Updated 13 July 2022