THE REGISTRATION PROCEDURE in 6 Steps:
1st stage: Registration on Parcoursup: from 20 January 2022
Formulate your wishes on Parcoursup
On Parcoursup, choose SESAME and select ESCE International Business School.
You have the possibility to choose one or more Tracks (curriculum) among the 8 Tracks offered (no additional tariff):
– International Business Track,
– Track International Political Sciences,
-American Track,
– Asian Track,
– European Track,
– Franco-German Track
– Latin-American Track
– New Zealand Track
After making your wishes on Parcoursup, pay your registration fees on mySESAME.
Visit the SESAME Competition website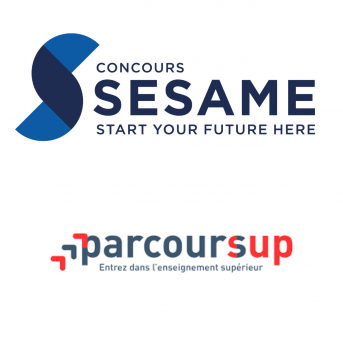 2nd stage: The written competition on 13 April 2022
Written tests:
Language tests : 2 foreign languages including compulsory English – 2 hours.
Reasoning and skills test – 1 hour Reasoning / Numerical skills / Verbal skills
Documentary analysis and contemporary issues – 3 hours
3rd stage: Invitations to the orals
Log on to the mySESAME website to reserve oral test slots.
4th Stage: The admission orals
You will be called to take the orals on the Paris or Lyon campus.
The oral test consists of an individual interview.
5th stage: Admission results
On April 26, 2022 in the afternoon, you can log on to the Parcoursup website to find out your results.
Your grades will be listed on mySESAME.
6th stage: Choose ESCE
As soon as the results are announced on the Parcoursup site, choose ESCE, and within 24 hours you will receive a link to finalize your registration on the ESCE site and confirm your registration by paying the deposit.
prerequisites for admission to the 1st year of the Grande Ecole program
Post-Bac admission procedures: Parcoursup, SESAME competition
Subject to obtaining the baccalaureate and passing the SESAME competition for final year students in the French system who wish to join the ESCE Grande Ecole program
On title, for holders of a foreign diploma equivalent to the baccalaureate
– Follow the international admission procedure for more information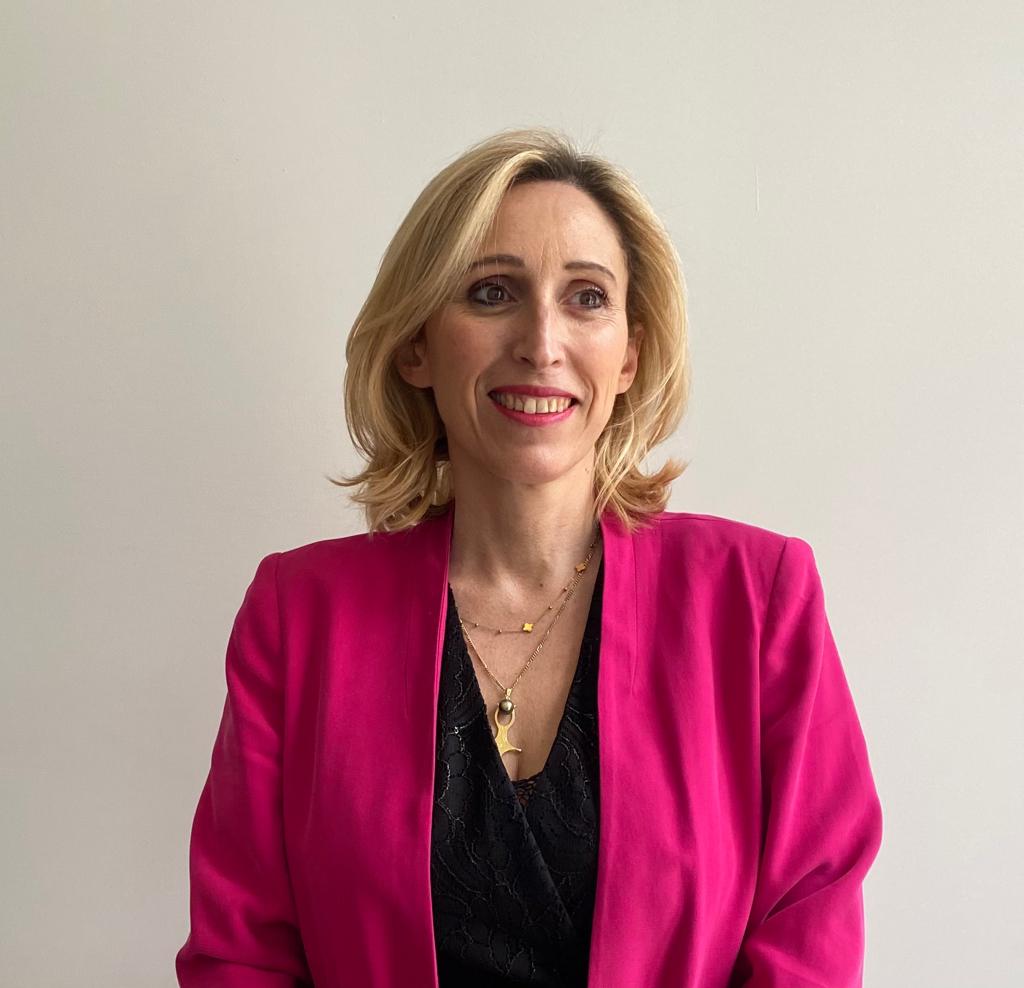 contact us

Nadjet Mennequin, Head of Grande Ecole Program Admissions Post BAC
For all international applications, contact:
5 reasons to choose ESCE on Parcoursup
ESCE helps you prepare YOUR WRITINGS AND SPEAKS THANKS TO FREE PREPARATION SESSIONS IN PRESENTIAL OR DISTANCIAL
How to write successfully?
Preparation advice: train between 30 min and 1 hour per week to test yourself on exercises of the SESAME competition type.
When you register for the SESAME competition, you will receive "VIP" access with training exercises, personalized advice, annals…
The written exams consist of 3 tests
Languages
You have two compulsory language tests to choose for the ESCE written exam:
LVA possible: English, German or Spanish (coef 9/8)*
LVB possible: English, German, Arabic, Chinese, Spanish, Hebrew, Italian, Portuguese, Japanese or Russian (coef 4/3)*
Reasoning and Skills (coef 4/4)*
Documentary analysis and knowledge of contemporary issues (coef 8/10)*
*(Coefficients of International Business Track and World Tracks / International Political Science Track)
Prepare for your speech
Through the oral (coefficient 15), the ESCE seeks to get to know you, to understand your background and your professional project. The school will assess your personality and motivation.
During the preparation, which lasts 30 minutes, you will have to complete a personal file listing your background, your centers of interest and your professional project.
You will also have to prepare a theme for reflection on subjects such as sustainable development, artificial intelligence, etc.
The jury will be sensitive to your presentation on the topic of reflection and to your interest in current affairs, especially international ones.
Take part in the ESCE Open Days and meet the teachers, the administrative teams and our students.
Do not forget to mention it on the day of the interview, it will demonstrate your investment and your motivation to join the school.
Also find out about the school's programs and explain how they can help you achieve your goals.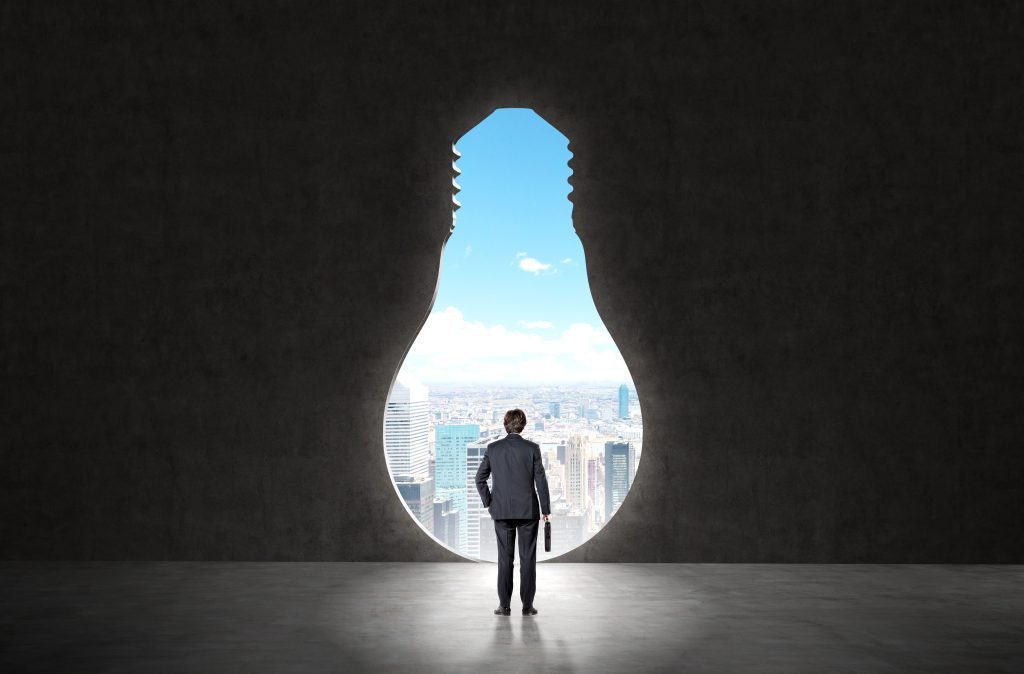 Back-to-school: a real opportunity
Join the 1st year of the ESCE Grande Ecole program in a staggered start of the school year and benefit from quality teaching without wasting a year.
Our staggered start of the school year allows you to benefit from a schedule of adapted courses, integrating the 2 semesters into one.
Holder of a Bac and looking for a training, do not hesitate to apply!
Discover their experience
Spanish is my native language. I was looking for an international business school to work abroad.
ESCE was the best option for me.

Franck Griffa
4th year student
I was a little nervous about the exams, but the preparation training offered by ESCE helped me a lot to succeed in the written and oral exams.

Camille GRANGER
4th year student
Updated 21 July 2023