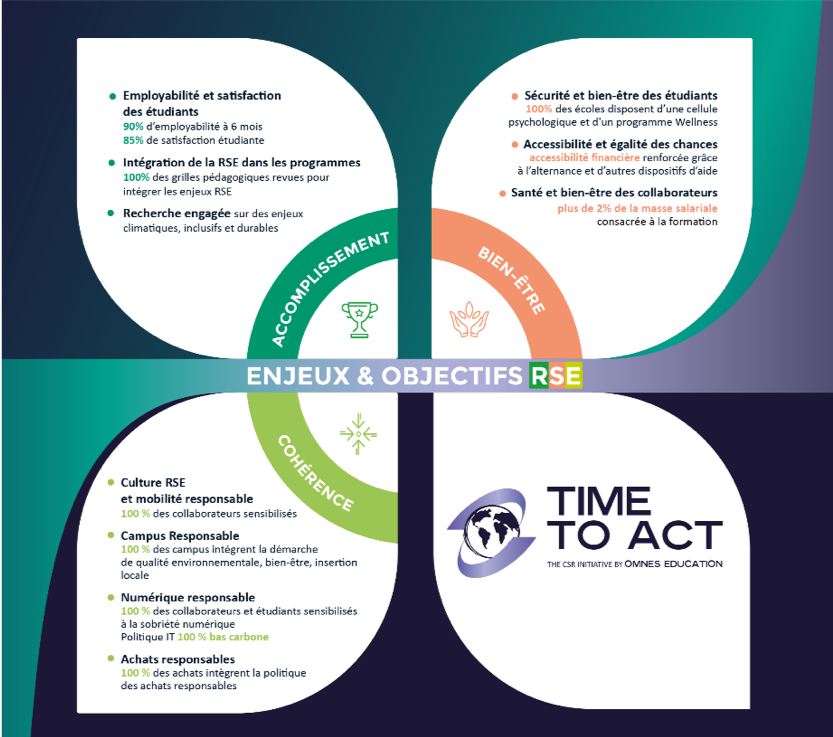 ESCE: A COMMITTED AND RESPONSIBLE SCHOOL
The societal challenges of the contemporary world require new skills, new responsibilities, new professions, which it is essential to integrate into the heart of the training of our students.
Our mission is to train conscious and competent professionals who contribute to the transition of organizations in a changing society.
Cet engagement est porté dans le cadre d'une démarche RSE collective du groupe OMNES Education auquel l'ESCE appartient : TIME TO ACT
TIME TO ACT :
AN APPROACH THAT IS APPLIED CONCRETELY THE DAILY LIVES OF OUR STUDENTS
THE PACT PROGRAM: CITIZEN ENGAGEMENT INTEGRATED INTO THE STUDENTS' COURSE

En 2022, PACT (Programme d'Action Citoyenne de Terrain) a été lancé dans cinq écoles du groupe, dont l'ESCE, pour sensibiliser les étudiants à l'engagement citoyen et à la RSE.
This system, directly integrated into our students' programs and validated by the awarding of ECTS credits, offers them the possibility of carrying out short volunteer missions within SOS Group associations by engaging in environmental, social and solidarity missions. such as organizing maraudes with an association, piloting a social media campaign for a solidarity grocery store, leading reading workshops in daycare centers, digital support in EHPADs, etc.
Chacun donne 25 heures de son temps à des actions bénévoles de terrain ou s'associe en équipes pluridisciplinaires pour résoudre un enjeu proposé par une association du groupe SOS.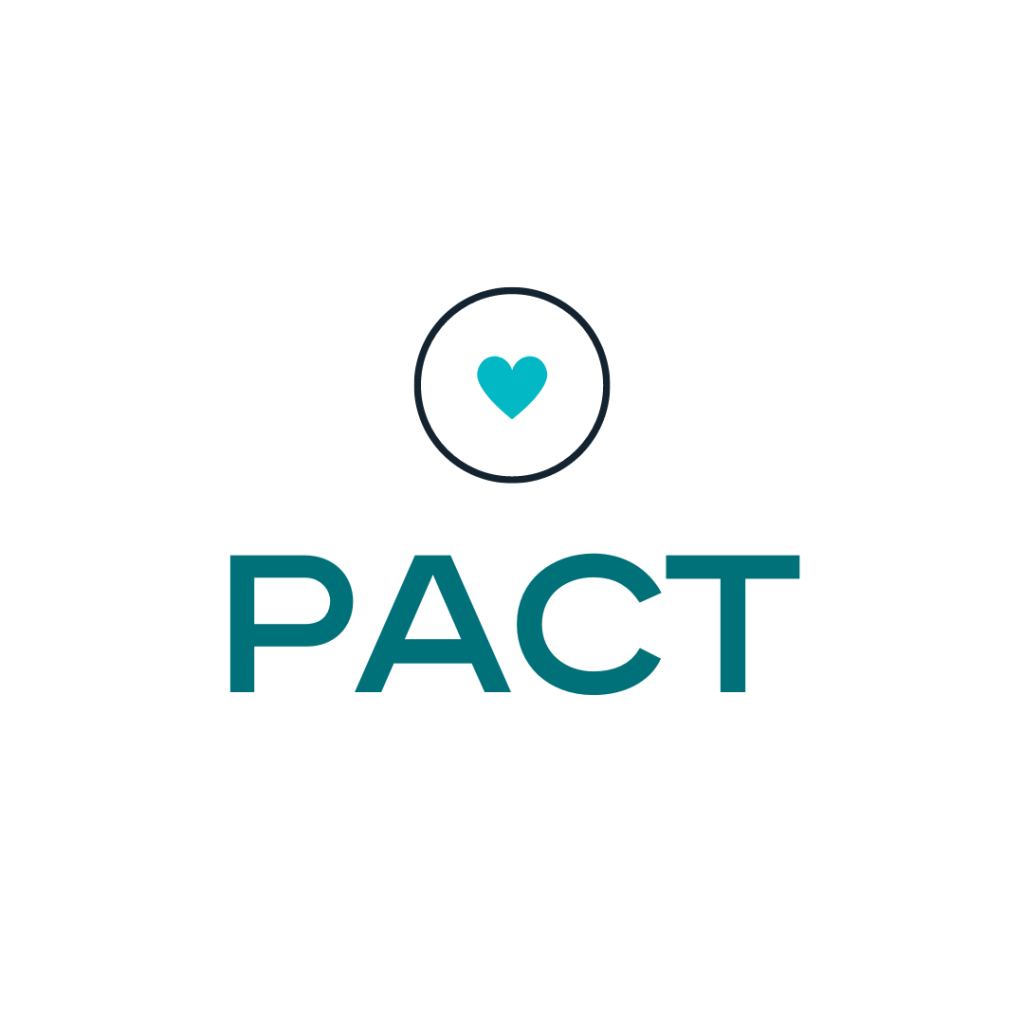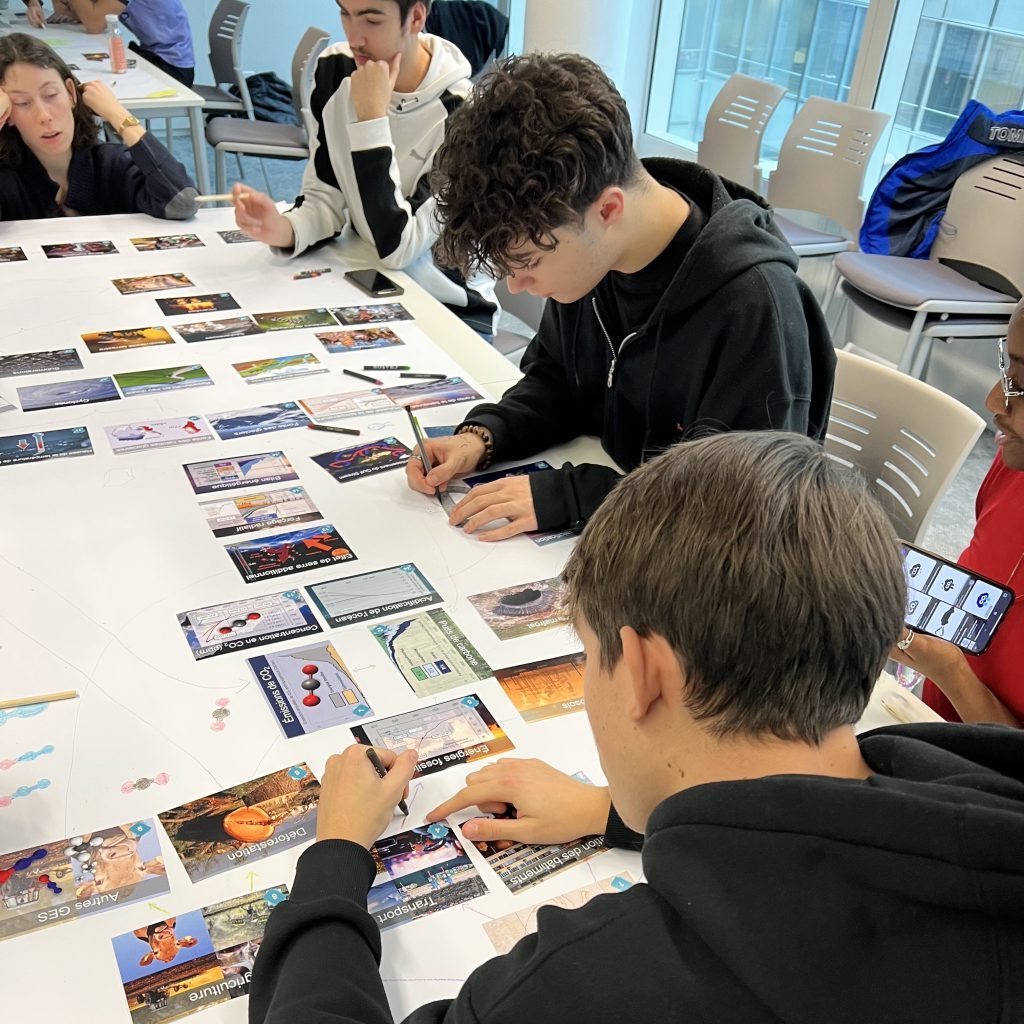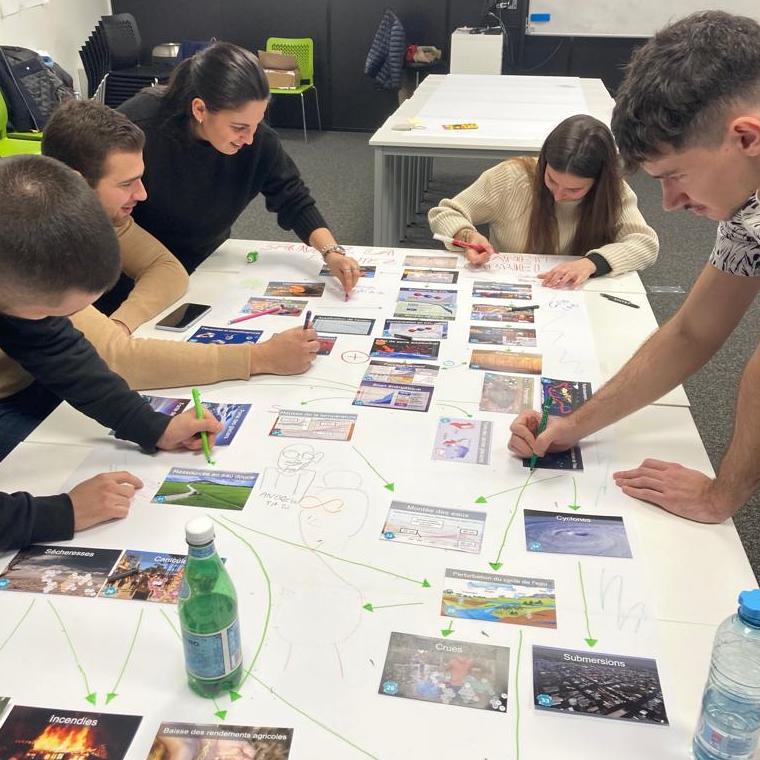 REGULAR ACTIONS DIRECTLY INTEGRATED INTO COURSES
– SHIFT(S) PROGRAMS
Taking the form of exciting lectures and masterclasses, they cover a wide range of topics. Their goal is to raise students' awareness of the major social, political, cultural or environmental issues of our time while equipping them with new skills.
– CITIZENS OF THE WORLD" WEEK
Offered as part of the 1st year PGE program at the start of the 2nd semester, this seminar enables our students to reflect concretely on social and environmental issues through working groups on current themes, inspiring presentations, quizzes and the joint creation of a Climate Fresco.
– ANNUAL CONFERENCE ON ECOLOGICAL TRANSITION
Proposée aux étudiants PGE de 5ème année, cette conférence de 4h porte chaque année une thématique actuelle autour des sujets environnementaux et sociétaux.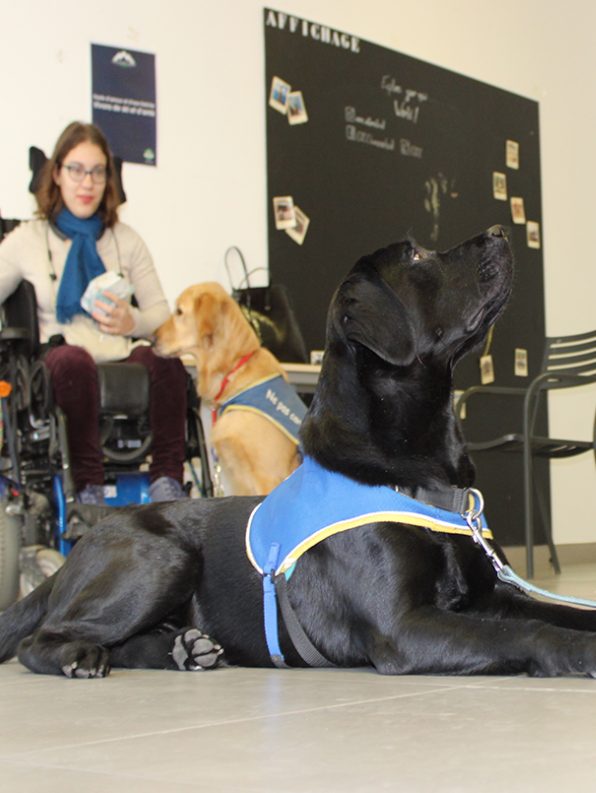 studying with a disability at esce
As part of its CSR approach, equal opportunities and education for all are essential rights that ESCE wishes to guarantee for all its students.
Le handicap peut être ponctuel ou permanent. In all cases, the school is committed to its students, whatever their uniqueness and offers personalized support throughout their training.
All our campuses are accessible to people with reduced mobility or sensory impairments.
The exam conditions, but also the courses and teaching materials, can be adapted according to your needs, in compliance with academic rules.
To benefit from specific arrangements, make an appointment with our CSR, Diversity & Inclusion Representative at any stage of your career, studies, international mobility or professional integration.
Updated 11 September 2023