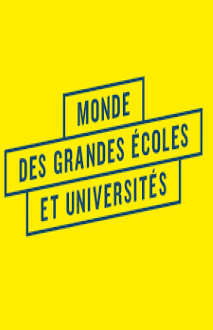 the world of Grandes Ecoles & Universities magazine
n°98, DECEMBER 2021
ARTICLE P.62, LEA BENHADOUCHE

ESCE your passport to an international career
What is ESCE's DNA?
International business and export management. Our courses open our students to
international careers thanks to the mastery of foreign languages and the intercultural dimension
lessons. They are thus able to project themselves and evolve in a globalized world.
The proof: half of our alumni are posted abroad.
Updated 28 January 2022