DBA AT A GLANCE
ESCE International Business School Paris is launching a DBA in partnership with University of Valencia.
The program is aimed at managers with at least five years of international experience who are eager to become world-class experts in International Business.
WHY PURSUE A DBA?
The DBA is aimed at training high-level executives and consultants who want to build on their professional achievements to become experts in their field and share their experience through leadership, consulting or teaching.
Participants are trained to conduct research of high managerial relevance. They are able to take advantage of the most recent research advances in the discipline of International Business and transfer them to Multinational Enterprises, consulting firms and export promotion agencies.
Typical positions include head of research, chief consulting officer or business consulting director. An optional track preparing participants to qualify as professors/instructors in accredited business schools is also available.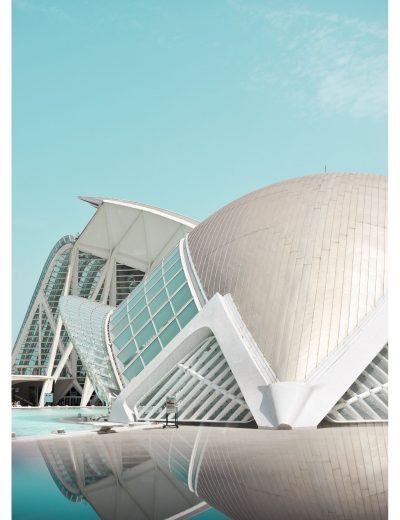 CERTIFICATE IN RESEARCH IN INTERNATIONAL BUSINESS
Students who do not wish or cannot commit to a three-year program may obtain a Certificate in Research in International Business from ESCE in one year.
The diploma requires the completion of ten doctoral seminars in International Business Research.
Seminars are held every month from Thursday evening to Saturday afternoon, alternatively in Paris and Valencia. Ideally, candidates will complete the course load in one year. However, we will accommodate the needs of working executives so that they can spread the seminars over a longer period.
PROGRAM CONTENT
The DBA program requires strong motivation for research and the ability to work on a long- term project: the doctoral dissertation.
The first year is dedicated to acquiring the basics of research in International Business. Ten research seminars are taught face-to-face. However, online attendance will be available for non-European students.
The dissertation is based on an original research project, including an empirical study, and is written in English.
Doctoral candidates are supervised by two program professors who help them organize their work schedule and validate each step of the dissertation.
PROGRAM STRUCTURE
The DBA is a three-year program, with a dissertation presentation at the end of the final year. Candidates first obtain a Certificate in Research (ESCE) upon completion of ten seminars in International Business Research and then a Diploma in Management Research (University of Valencia) following validation of their dissertation project.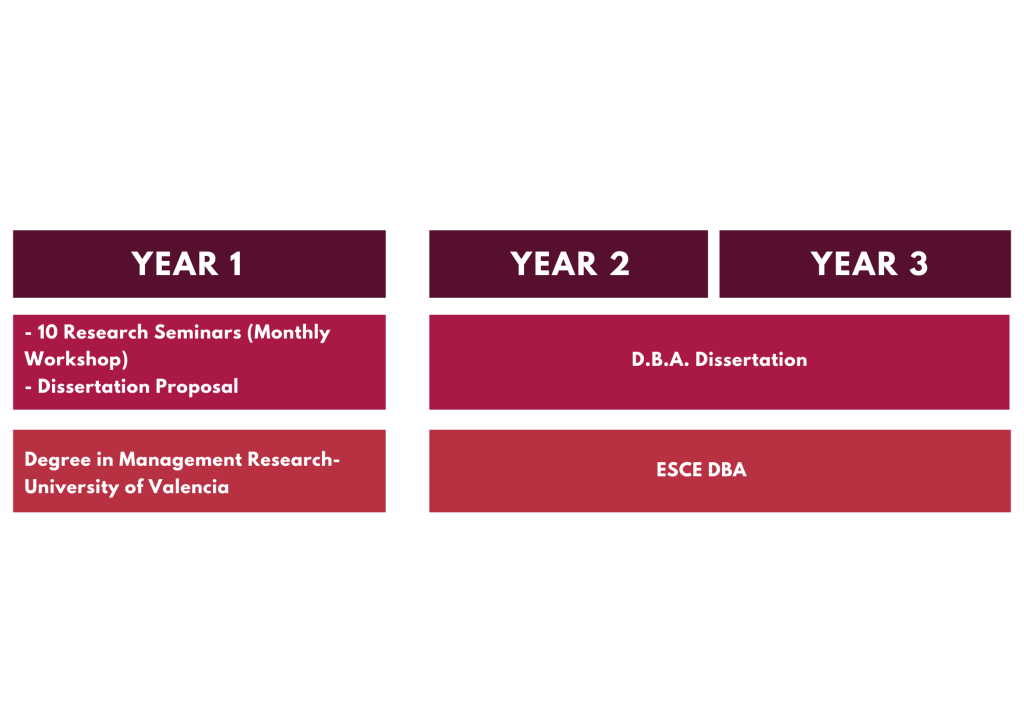 Degree in Management Research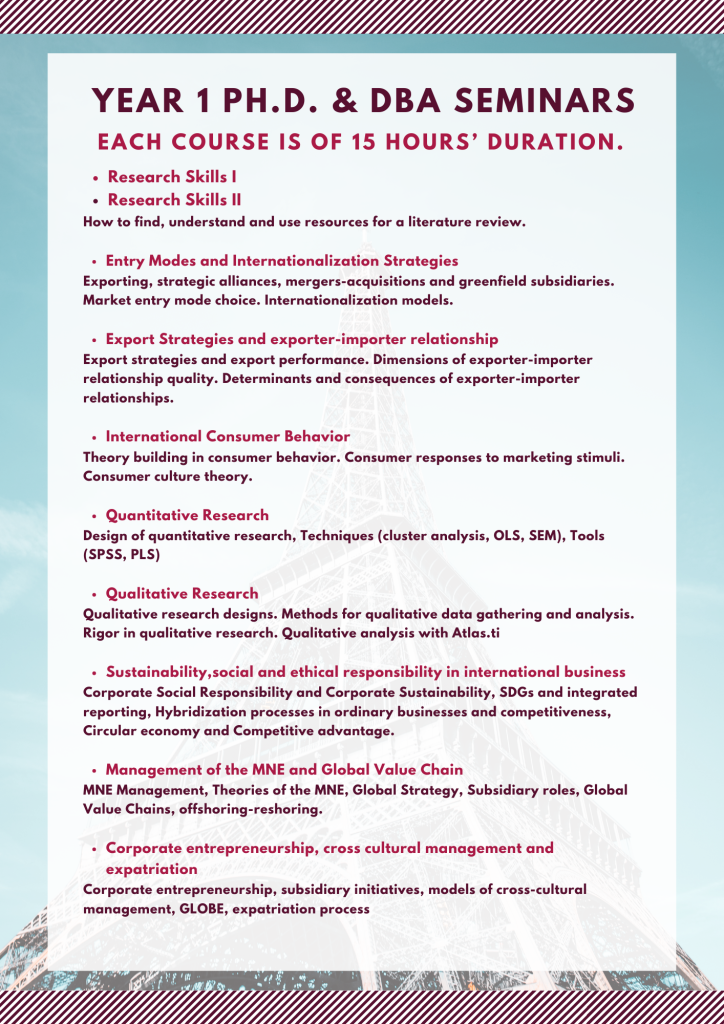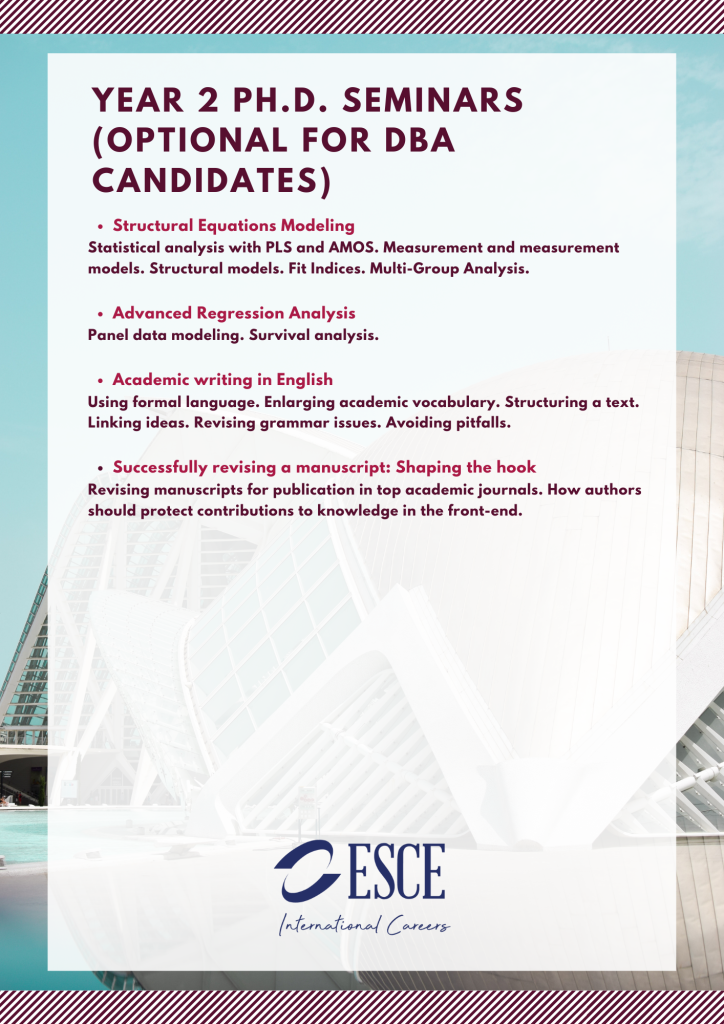 Mis à jour le 31 mars 2022